Why is radon a problem?
According to the EPA, radon exposure is the 2nd leading cause of lung cancer in the U.S. If the homeowner is a smoker, and they breathe in radon from their home, their risk of lung cancer is significantly higher. Radon has been implicated in other cancers as well. Geographical areas in the U.S. have received low to high risk designations for radon probability. According to the EPA, however, high levels of radon can be present in homes in low risk areas as well. Levels can even vary house to house in the same neighborhood.
Why test for radon?
Since the presence of radon is not detectable by other means, testing is crucial to help the homeowner avoid this known cancer risk. Some homeowners prefer to test before they sell, complete any repairs needed, thereby reassuring prospective buyers that the house is safe. If this has not been done, buyers should be sure to test before settlement.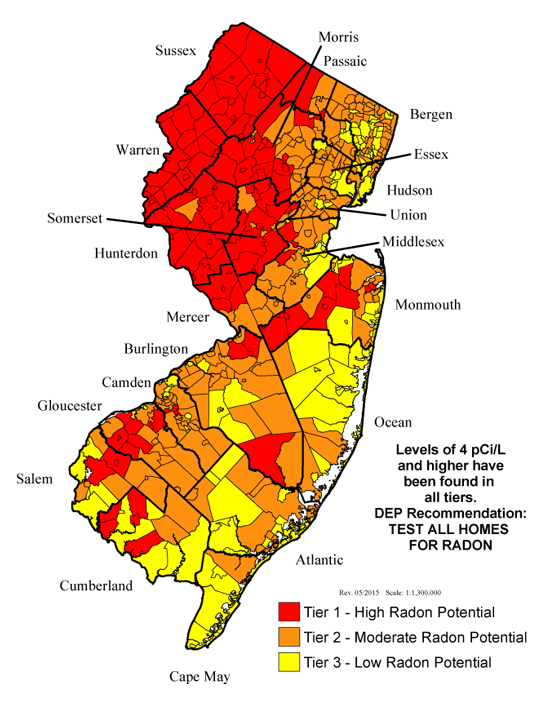 How is testing accomplished?
A certified radon inspector has specialized equipment to detect radon gas. Results are available in a few days. Some homeowners opt to use DIY kits. After test results are available, a certified radon inspector documents the presence (along with measured levels) or absence of radon.
What if the test shows high levels of radon?
The good news is that radon levels can be decreased by a process known as mitigation or remediation. A hole is drilled into the basement foundation or 1st floor slab, a pvc pipe is installed and the gas is released through the roof with air ventilators. Other methods, such as aerating the soil around the house, as well as other types of mitigation are possible.
Do home inspectors test for radon?
If they are certified in radon testing and reporting, testing at the time of home inspection is ideal.
Download